The last two days of teaching have been unforgettable experiences for me. On Wednesday Mayo and I had invited guest speakers from Veterans for Peace into speak about choices after high school and the importance of critical thinking. Jim Murphy and Dayl Wise entranced the students with their stories they carried with them home from Vietnam.

Mayo's seniors have been reading Tim O'Brien's "The Things They Carried". The speakers engaged the class in "self to text" discussions making many references directly to the book during the talk. Both Dayl and Jim were impressed with the level of discussion and questioning our seniors had attained. They visit many schools and were taken aback by our students. The dialog about the book between the students and the speakers was natural and genuine and speaks to the culture of reading we are establishing in the building.

The second unforgettable moment was the culminating event my students worked on from their unit on Hinduism in Early India. Students, teachers, and paras created a piece of Rangoli art. The students were able to experience a communal art project and through this have a greater appreciation for the Hindu culture.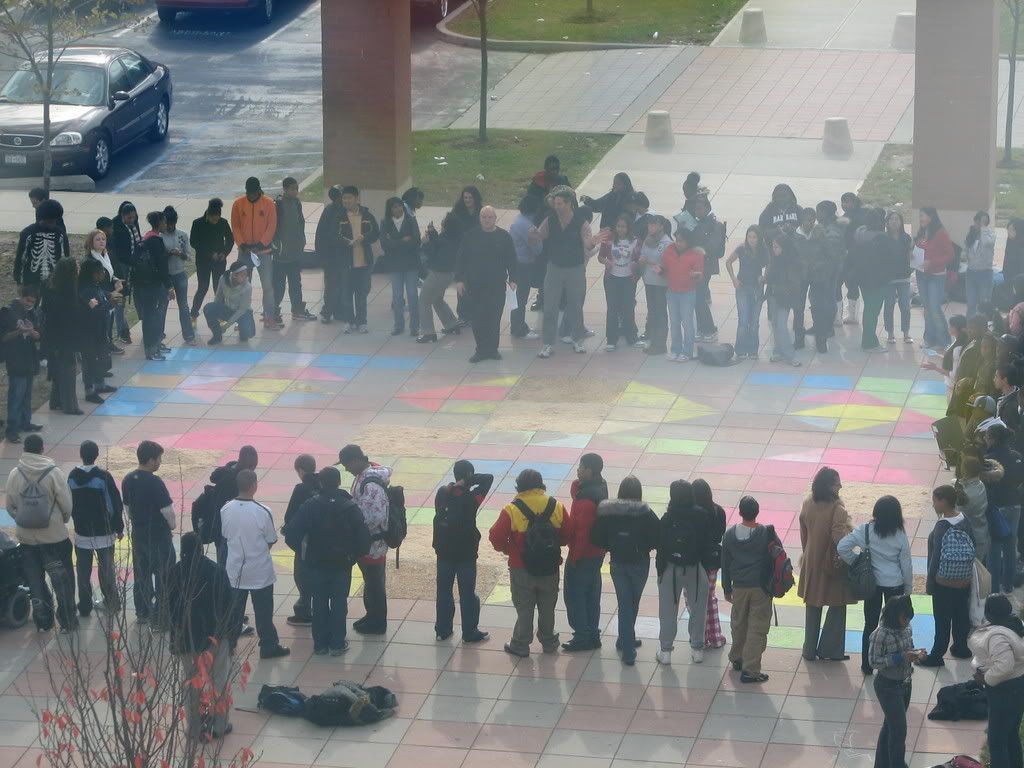 Why are you writing about this Brown?

Believe it or not I'm always afraid of doing things that are hard to measure through traditional means. ( I know this is hard to believe) I take my job quite seriously and I do not want to do a disservice to anyone. I was stressing over the time that was going into the event. Gathering all the freshmen during one period is no simple feat. The thing that stuck with me the most was a side comment Mayo made to me during the event. Mayo in her passionate "non-smoking manner" explained to me that these expereinces (guest speakers and communal celebrations) are the ones that students remember."

She was half right. I think they are the things that teachers remember too.