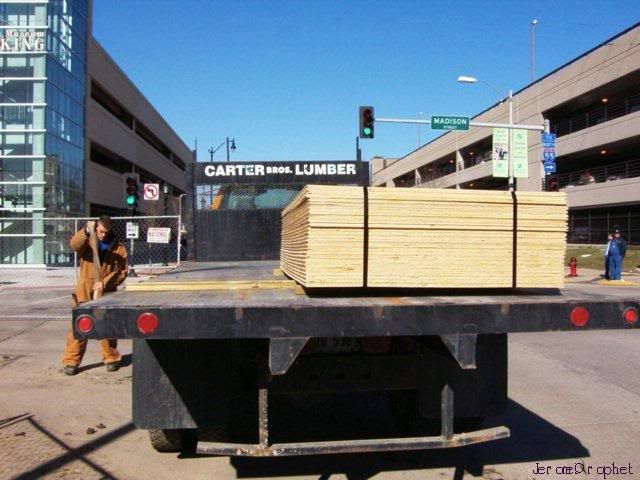 At the conclusion of the the first week of our Alternative Summer Program through the Empowerment Zone the students and teachers have already spent 40 hours looking at photos of a "World's Fair Bluebird" that ran on the 7 train line. We had extensive discussions about scale, proportion, ratio, and dimension. But honestly the students and teachers were having so much difficulty drawing the schematics and creating the miniature models that the motivation level of the groups plummeting at an alarming rate.

We as facilitators began to question if the task we assigned was too difficult. Some educators felt lost in the math, students asked why did we have to make this so hard? The difficulty of a student driven project based summer program was becoming evident.

"Mr. Brown are we really going to finish this by next Friday? We can't even build a model."


(we have an official opening ceremony on Friday July 20th @ 2pm)

But Friday was full of some huge motivating steps. As one team of mathematicians left the school for the hour and half trip to downtown Brooklyn to compare our final version of our schematics to the actual train. Upon their departure from the building we gave the groups tape measures to better complete their tasks. One student brought one from home. This was a sign to me that the students were beginning to take real ownership of the task at had. This student's simple act of bringing a tape measure to school was enough to motivate me for the morning and
give this project one last try.
When the team that had left to visit the actual train in the photos called back to report that the measurements were accurate on our original schematics, the students who remained behind to finish creating the 3-D models as well as the teachers began to feel validated in their efforts. (I actually saw students who did not previously associate with one another give a celebratory high five)
Then it happened.
While eating lunch with our students in the cafeteria we received a message that a lumber truck was outside with all our supplies. The students quickly jumped into action. You could see their excitement as they finally began to realize that this was actually going to happen next week. Everyone pitched in carrying supplies up to the third floor. It was train of optimistic students realizing they were doing something very different. I was happy to see the light of success in the eyes of students who for one reason or another missed it during the regular school year.
After the delivery of lumber everyone quickly returned back to their modeling project. The Whole work site ( the 3rd floor of QHST) was a buzz with positive energy once again.
Speaking for the facilitators this delivery could not have come at a better time. The delivery time of that wood really boosted the spirits of the team.
I can't wait for Monday.